Distressed Denim: Achieving the Perfect Worn-In Look
Distressed denim is a fashion trend that seems to never go out of style. But how does a brand acheive that worn-in look? In this article we will look at the many techniques and processes used to acheive that distressed style.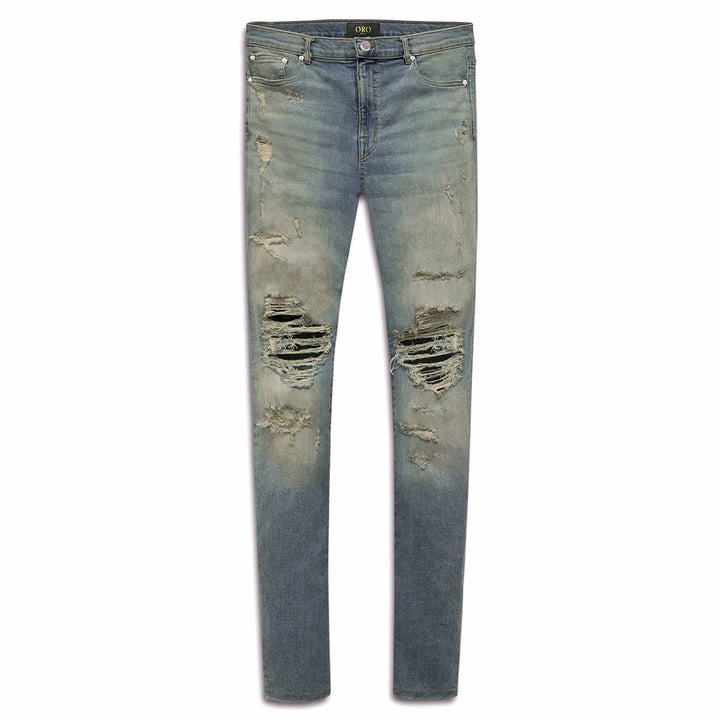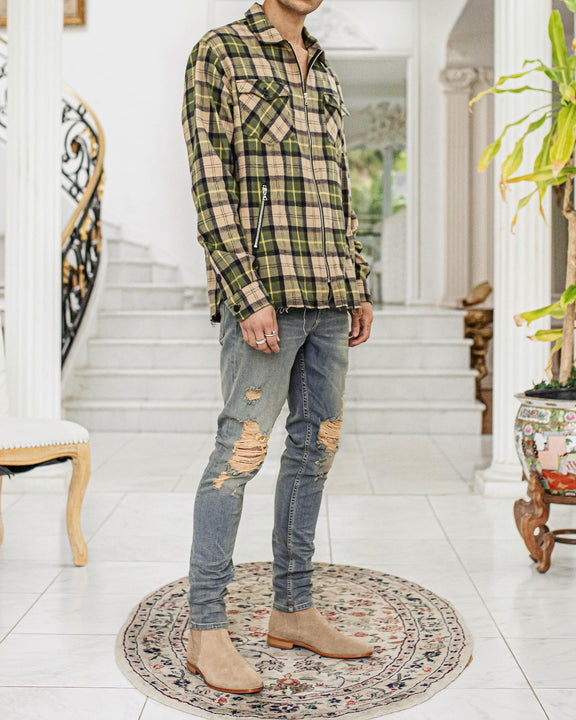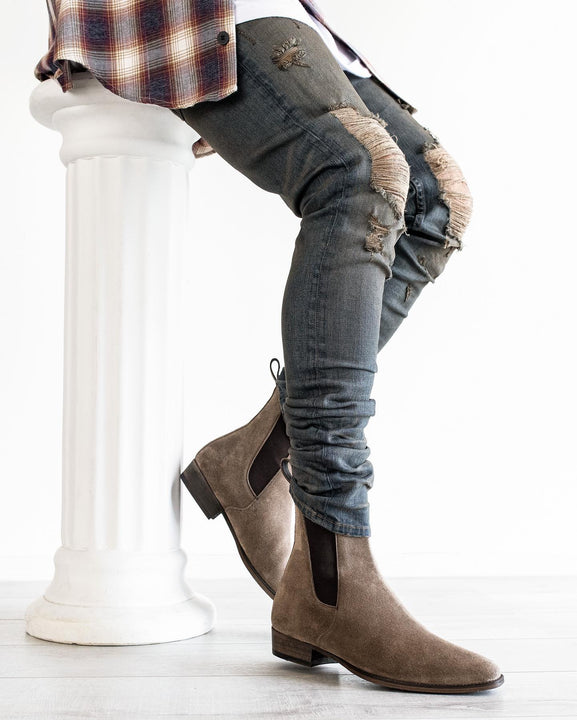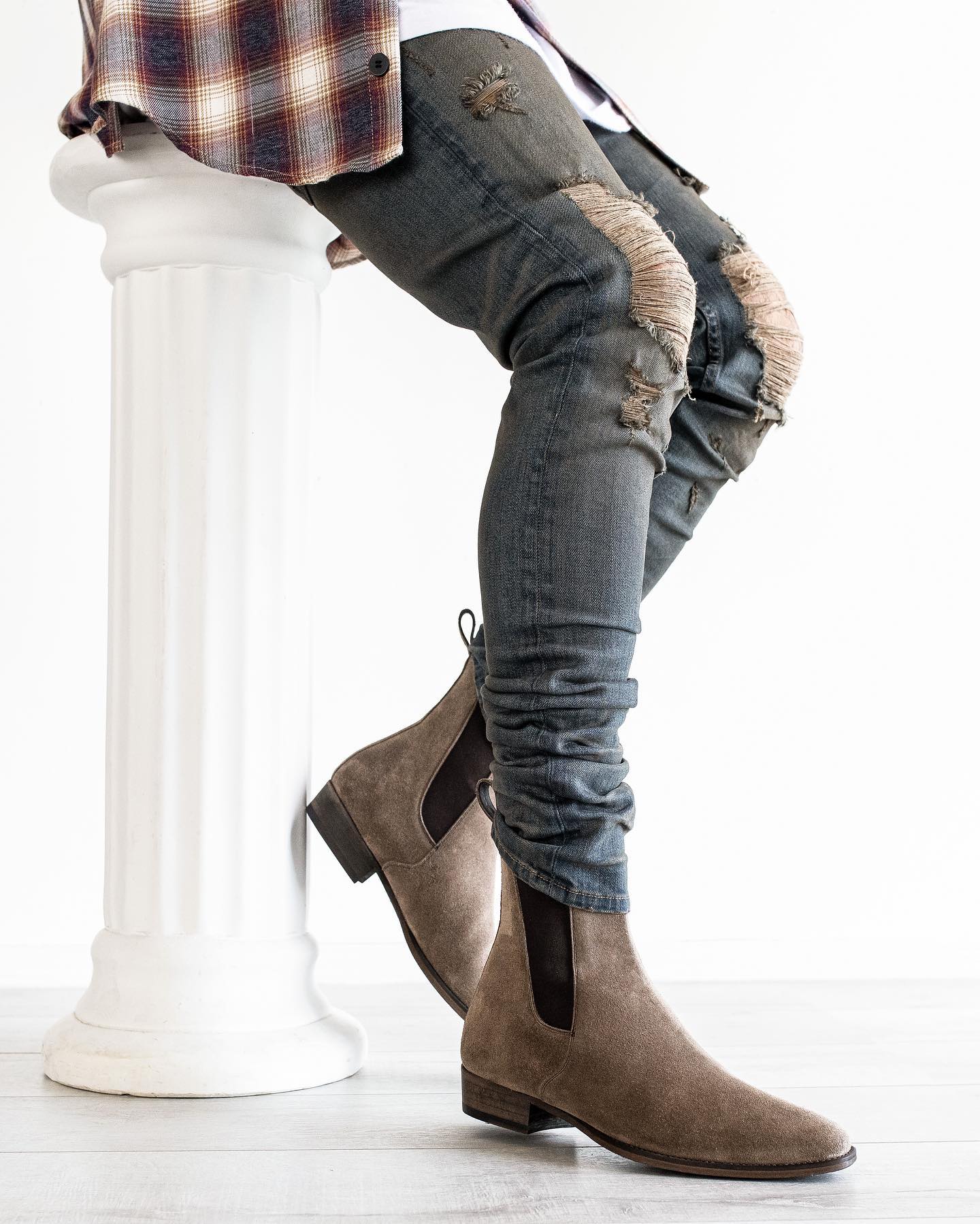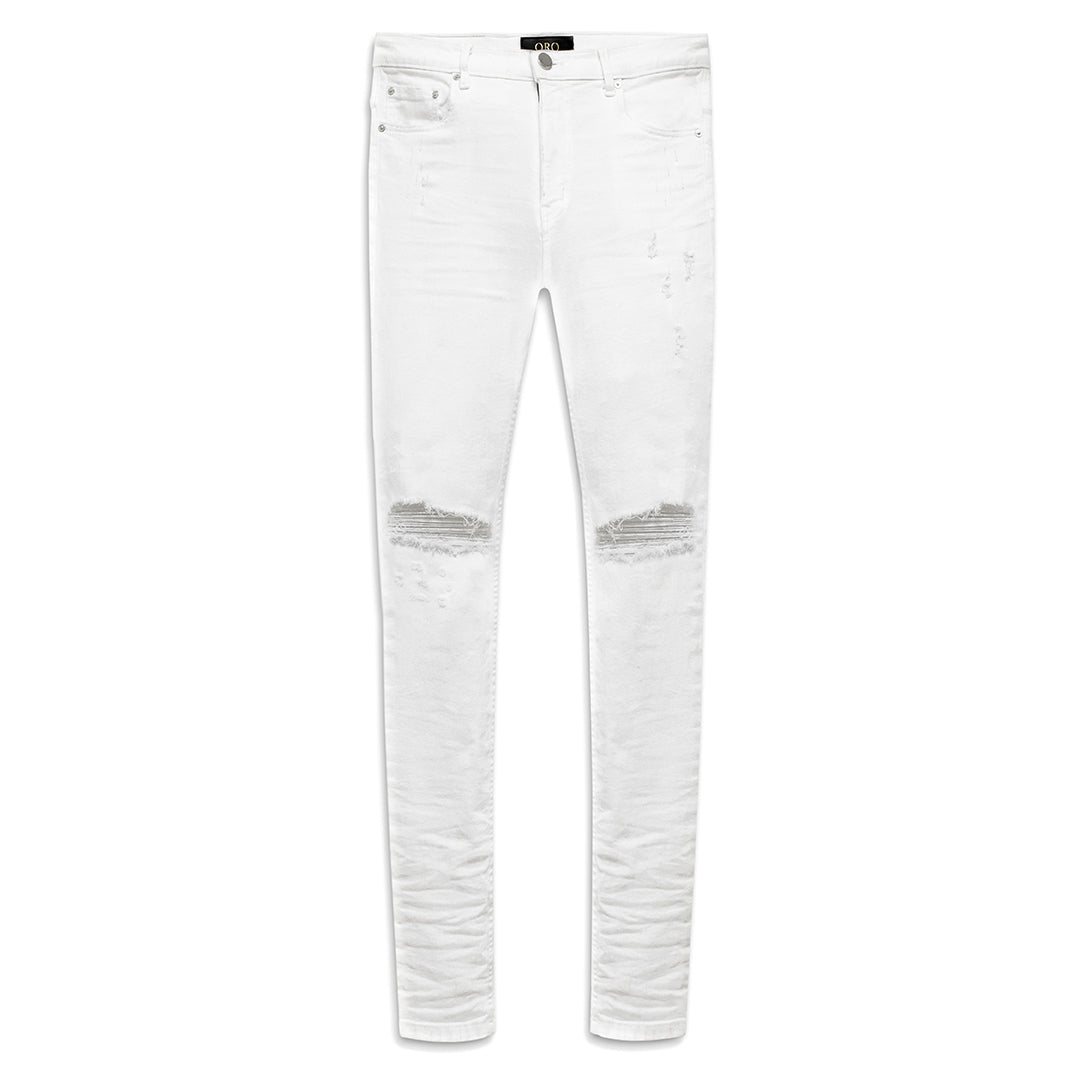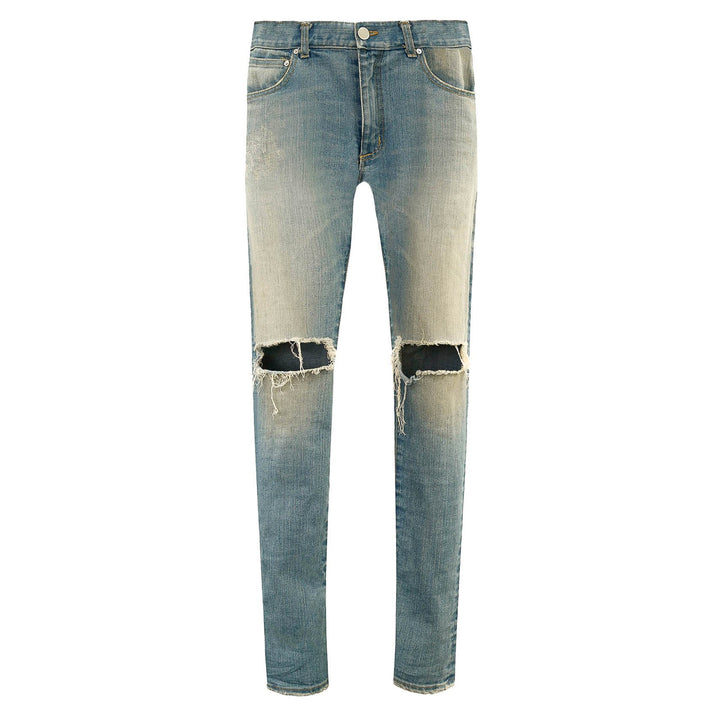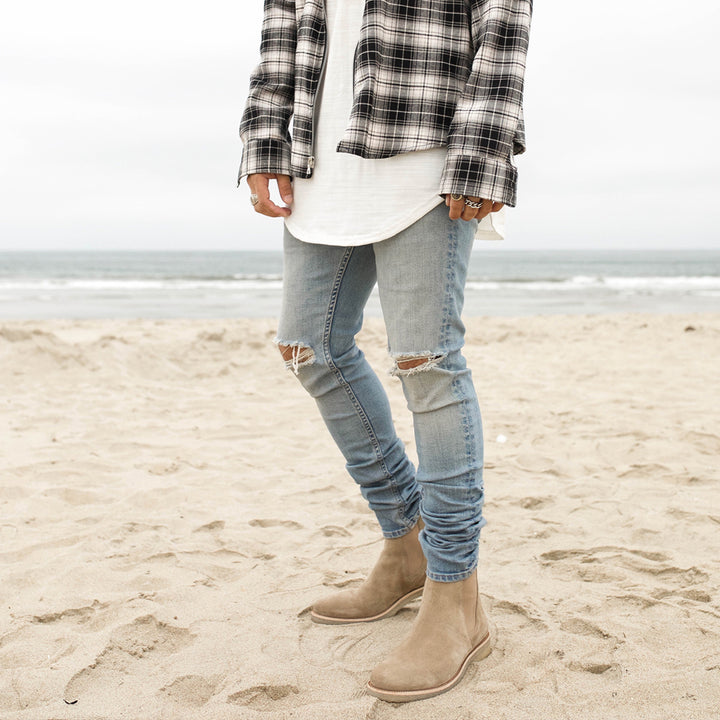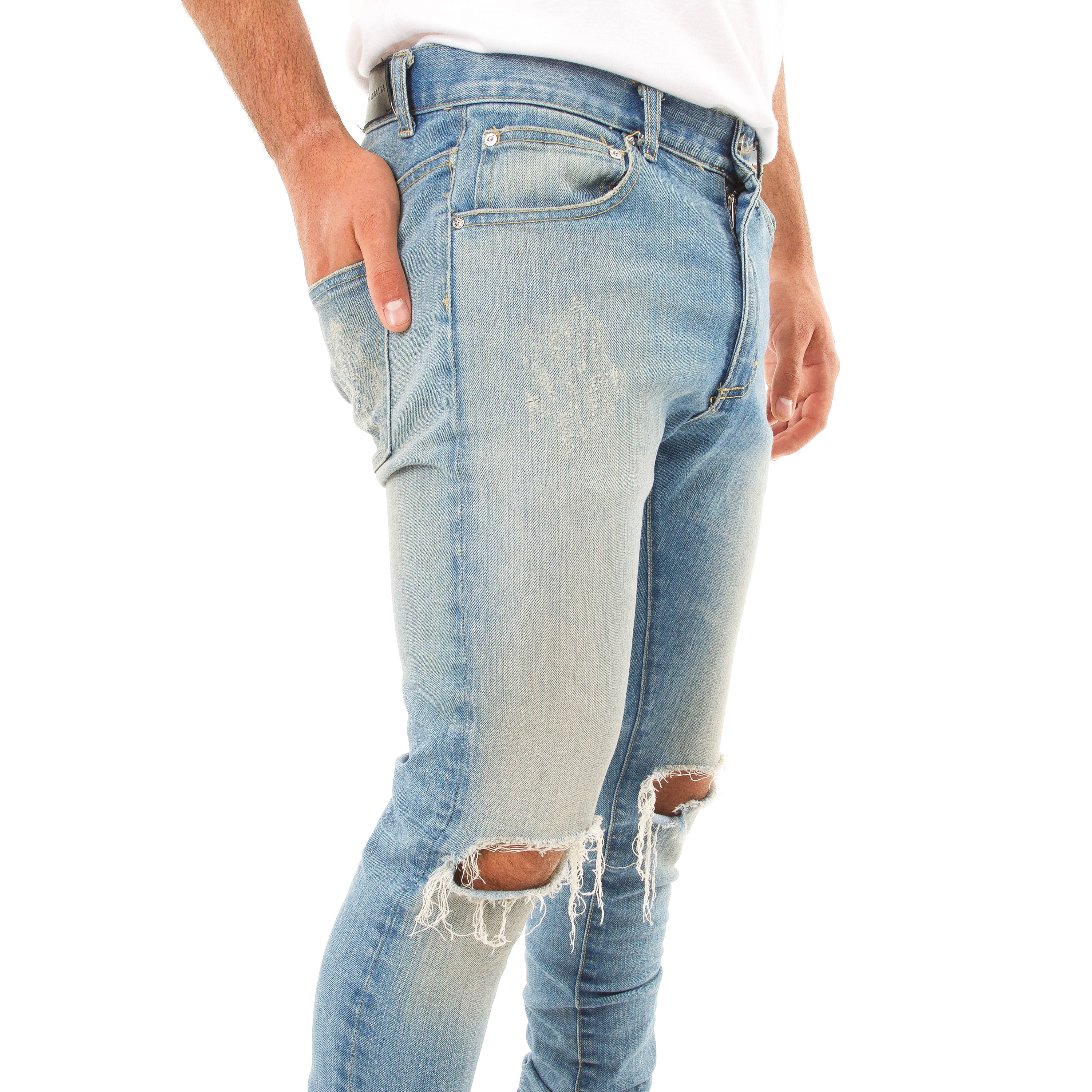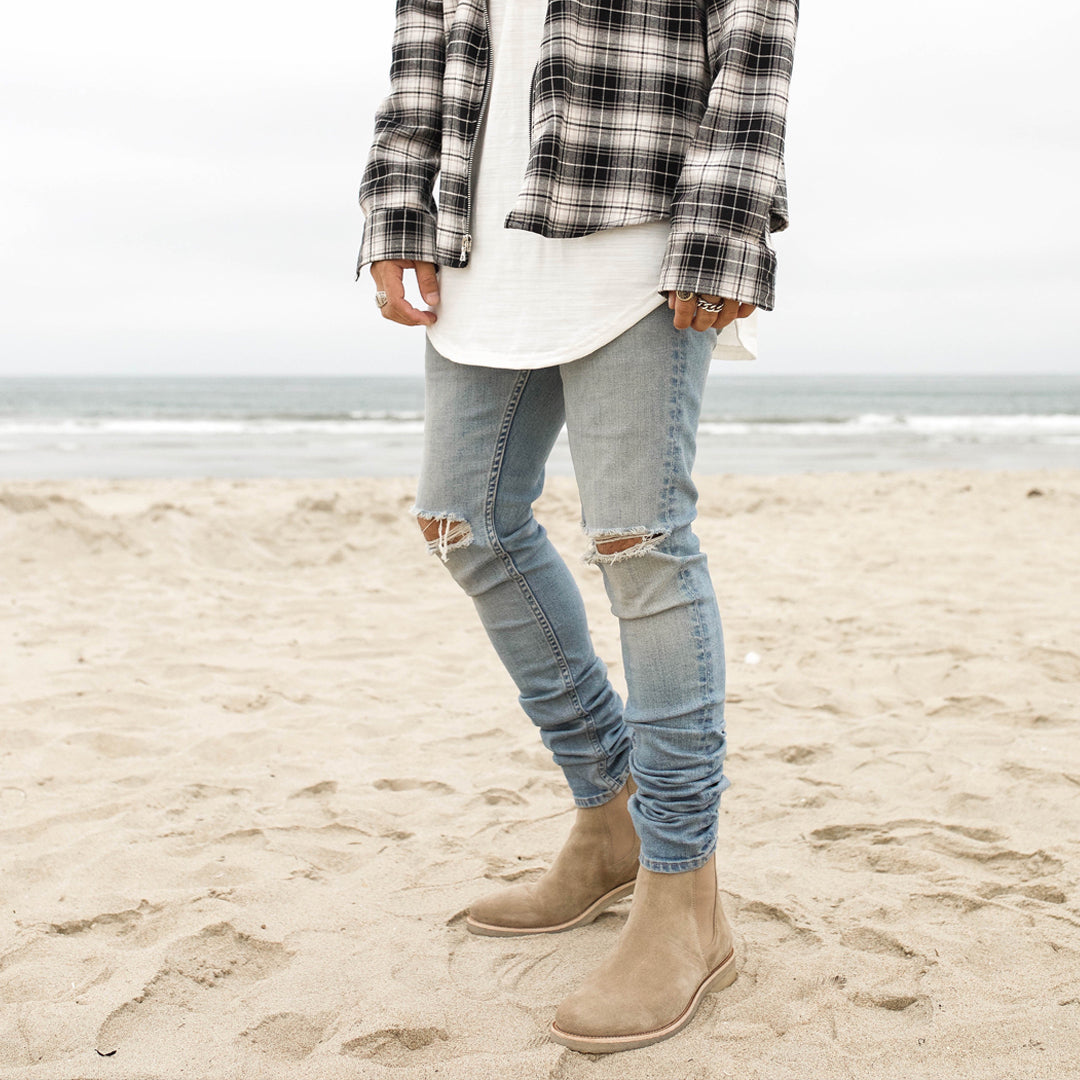 Whiskering : Whiskering is the first process and one of the most important process in denim dry process. Different whiskering pattern is developed according to the design and the garment is scrabbed over the prepared pattern with abrasive paper or emery paper to get the whiskered effect or fading effect.
Hand Scraping / Sanding :

This dry process is applied after whiskering to remove the color or fade specific area of the garments and become very important now a days. Abrasive paper , Air dummy ( horizontal ) , gum tape and Hand is used . This process is more used as sand blasting process is banned due to hazadous to health.
Grinding :

Grinding is the destruction of edges or the worn out effect on the edge of the garments. If the garments has two time wash that time we will wash it after first wash to avoid the damages of garments. It is often done on hem, pocket edge, west belt , pocket opening and pocket pluf of the garments. It brings old look appearance and creates high fashion garments. Grinding machine is used to destroy the edges .
Rip, Repair, Fray:

This method involves creating holes in the denim and repairing them with a patch or a contrasting fabric. This gives the denim a distressed and rugged look. Fraying is another method used to create distressed denim. This is done by removing some of the threads on the edges of the denim using scissors or a razor blade. The frayed areas give the denim a worn-out and rugged look.
Normal Wash:

Normal wash is done on Denim to clean the fabrics , to prepare for the next washing stage and also to improve the handfeel of the garment if needed. It is the combination fo Detergents wash , rinsing and softener wash.
Enzyme Wash:

The wash which is done using different types of enzymes is called enzyme wash. Those enzymes create abrasion on the fabrics and bring a nice outlook. Two types of enzymes are used for the enzyme wash, acid enzymes and neutral enzymes. Enzymes need 45-55 celsius temp to work and different enzymes with certain ph level.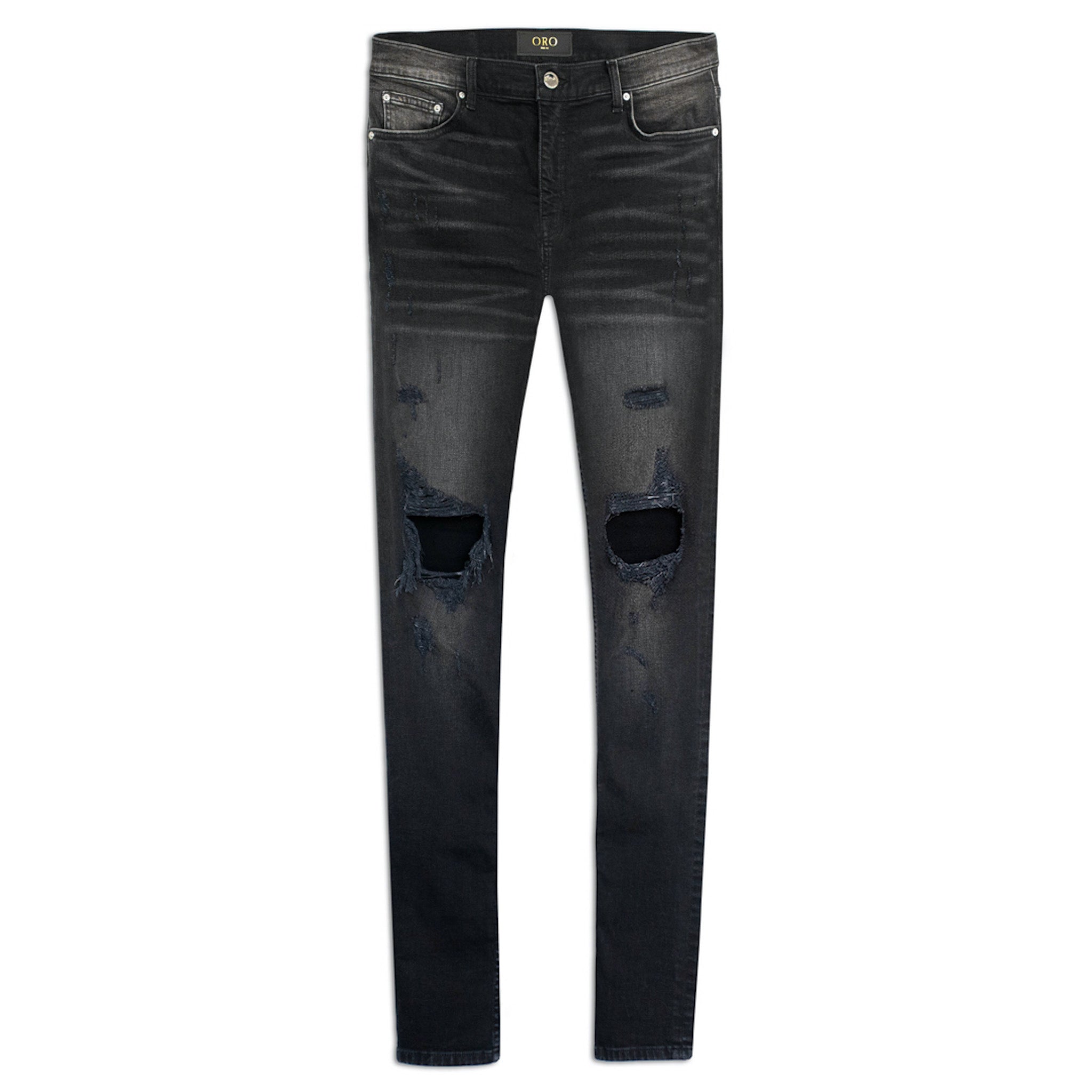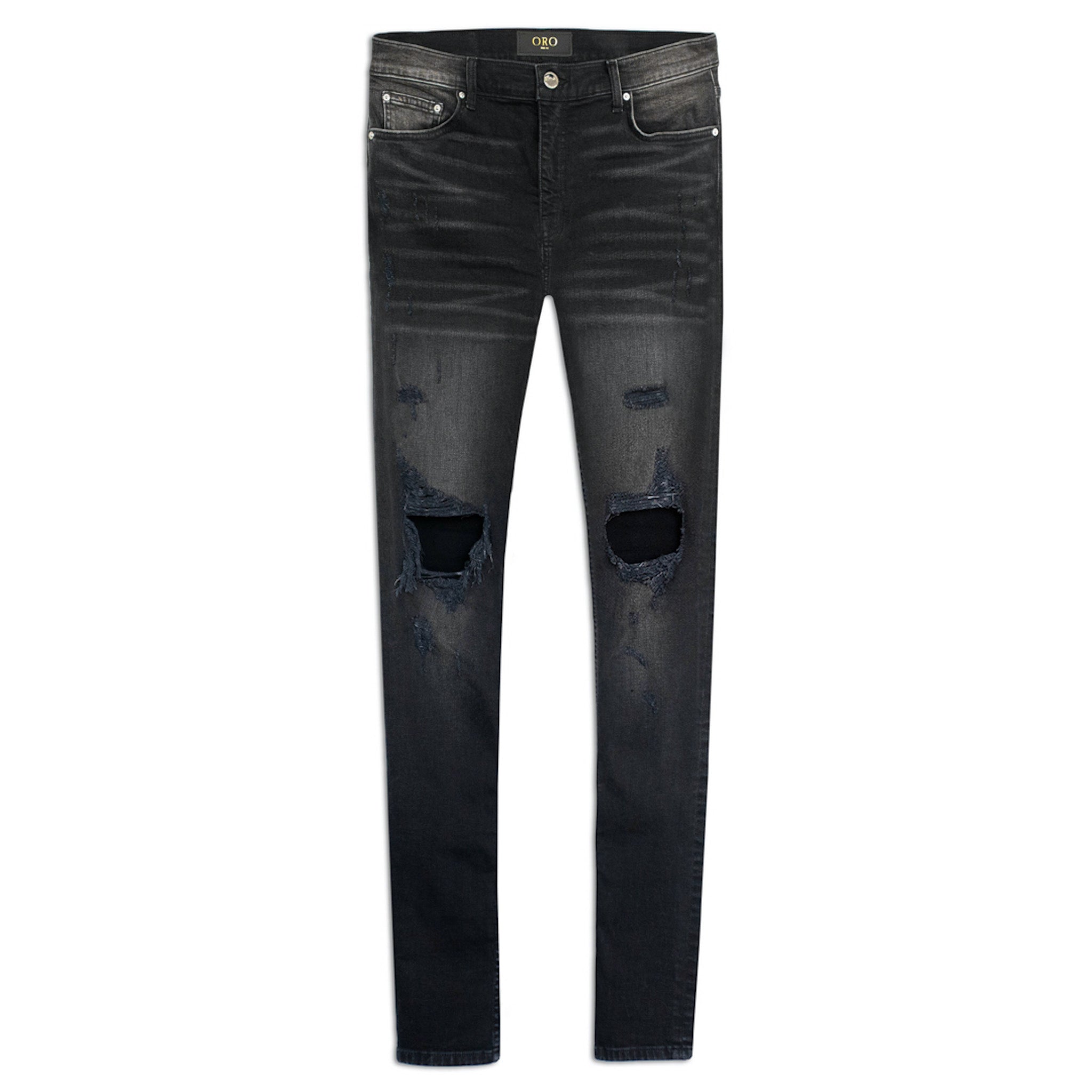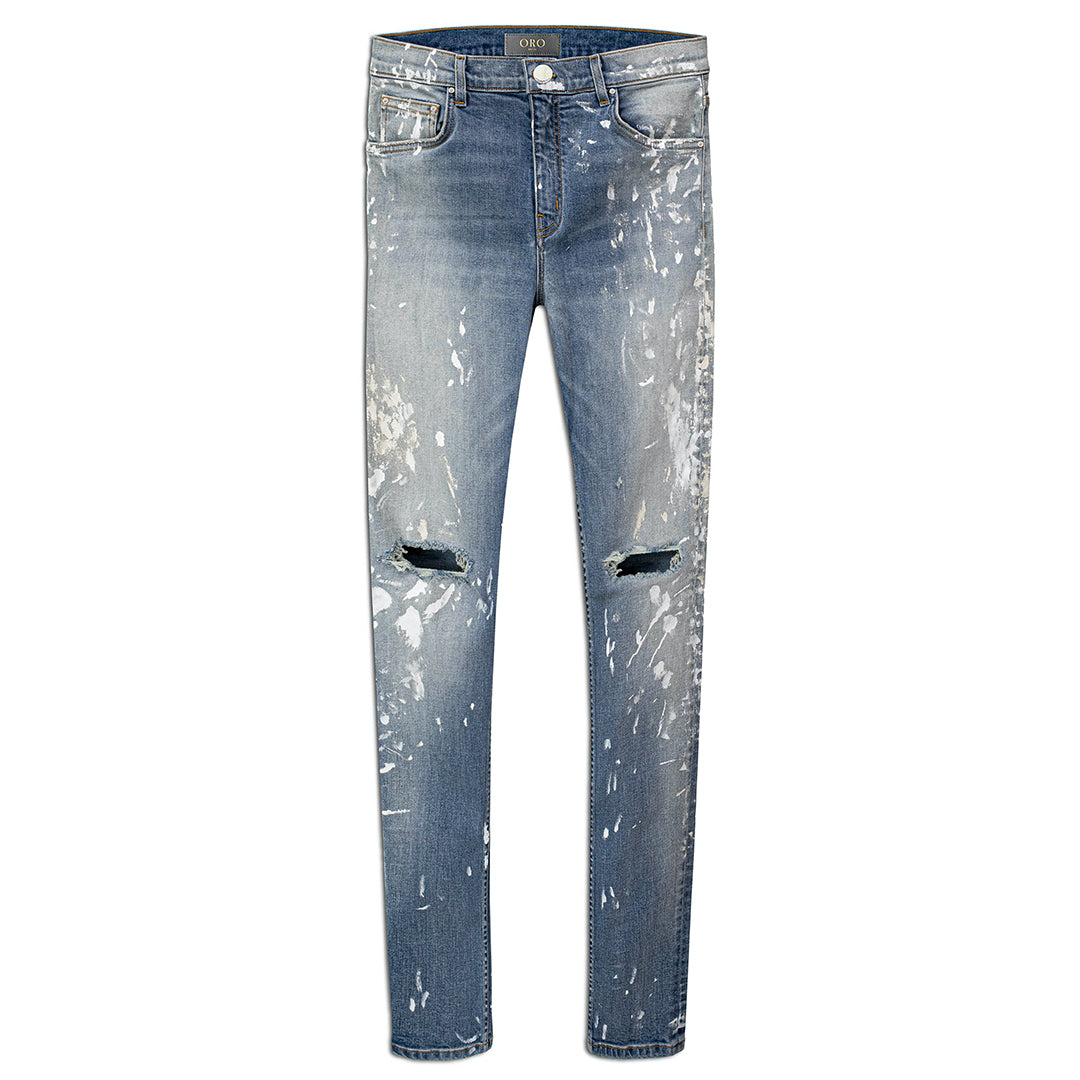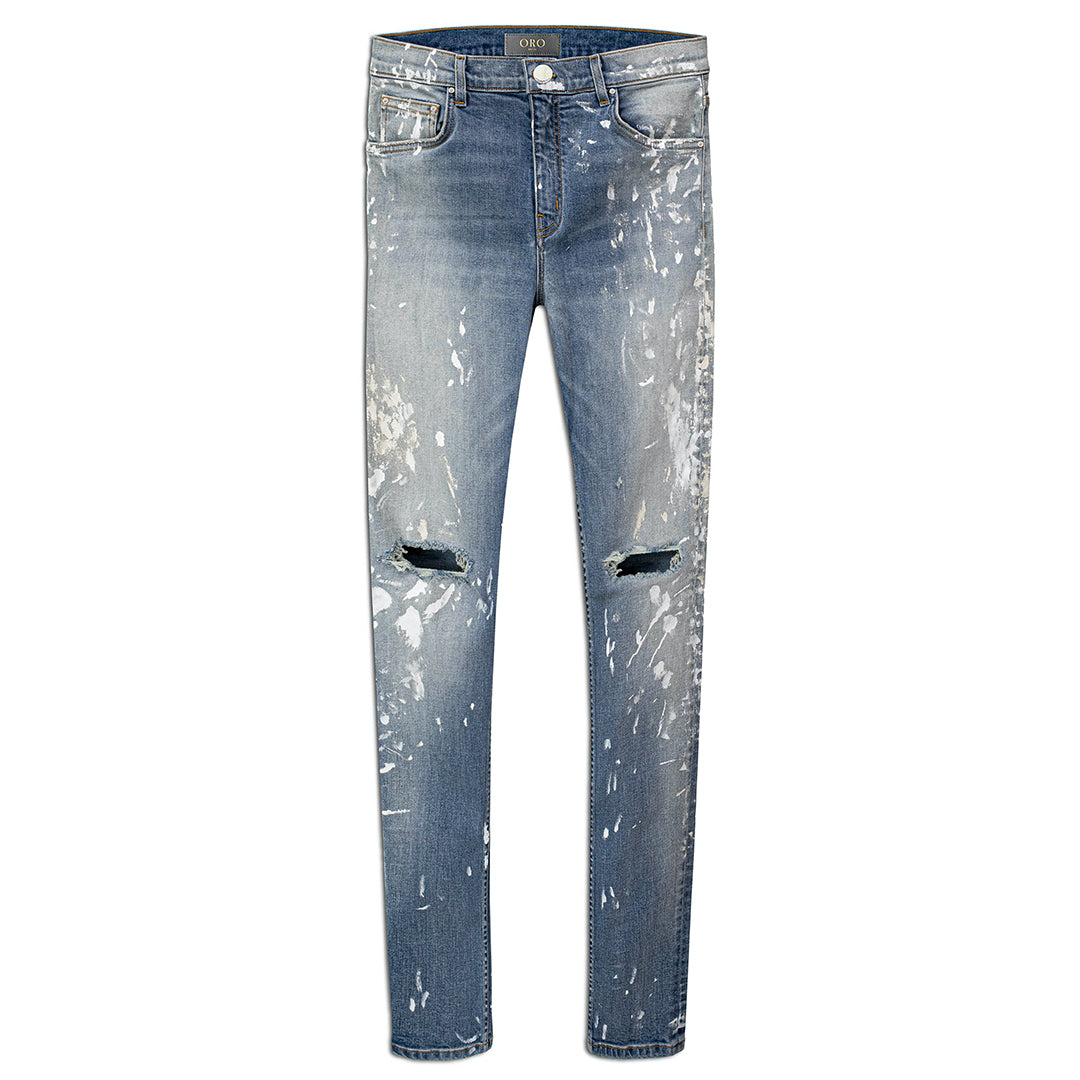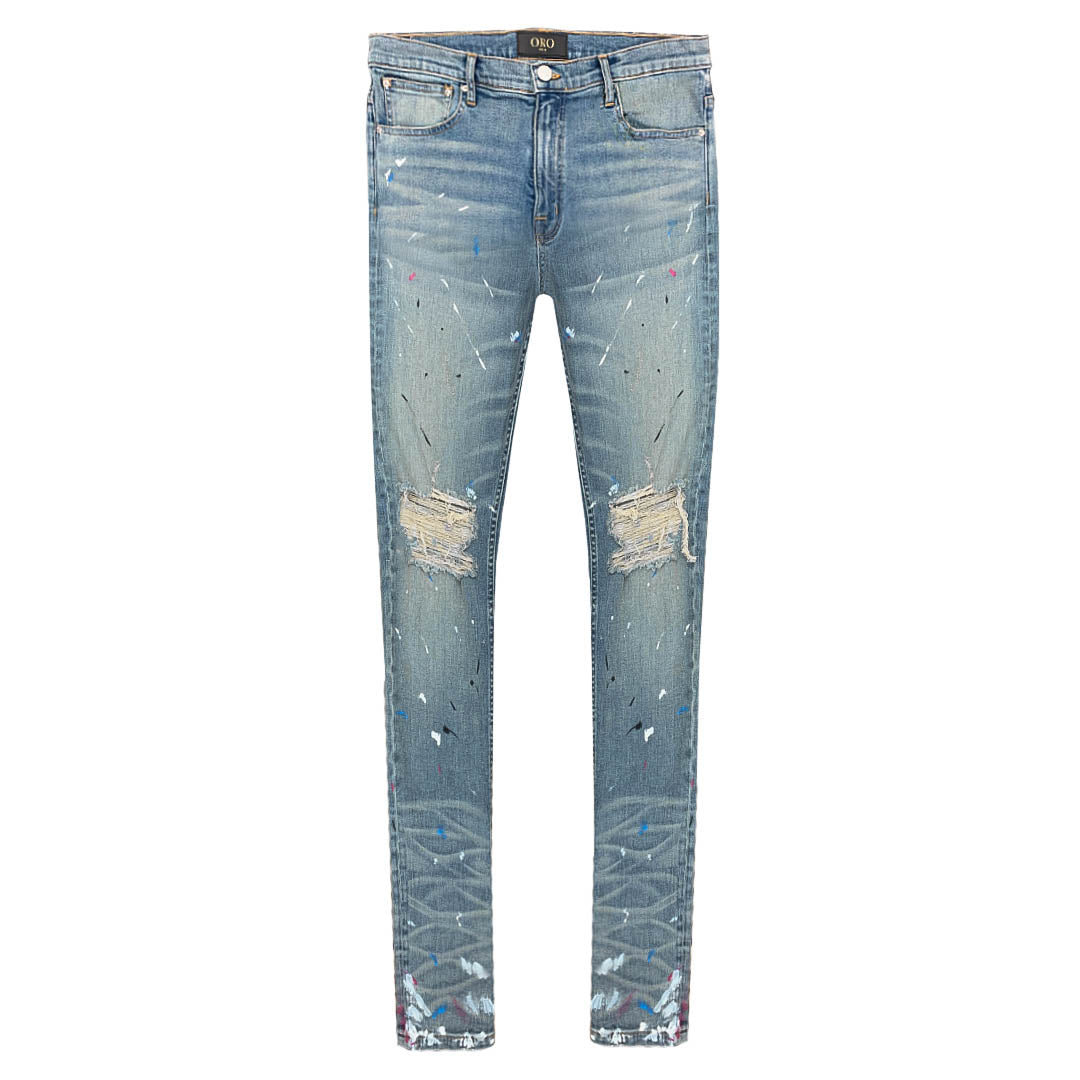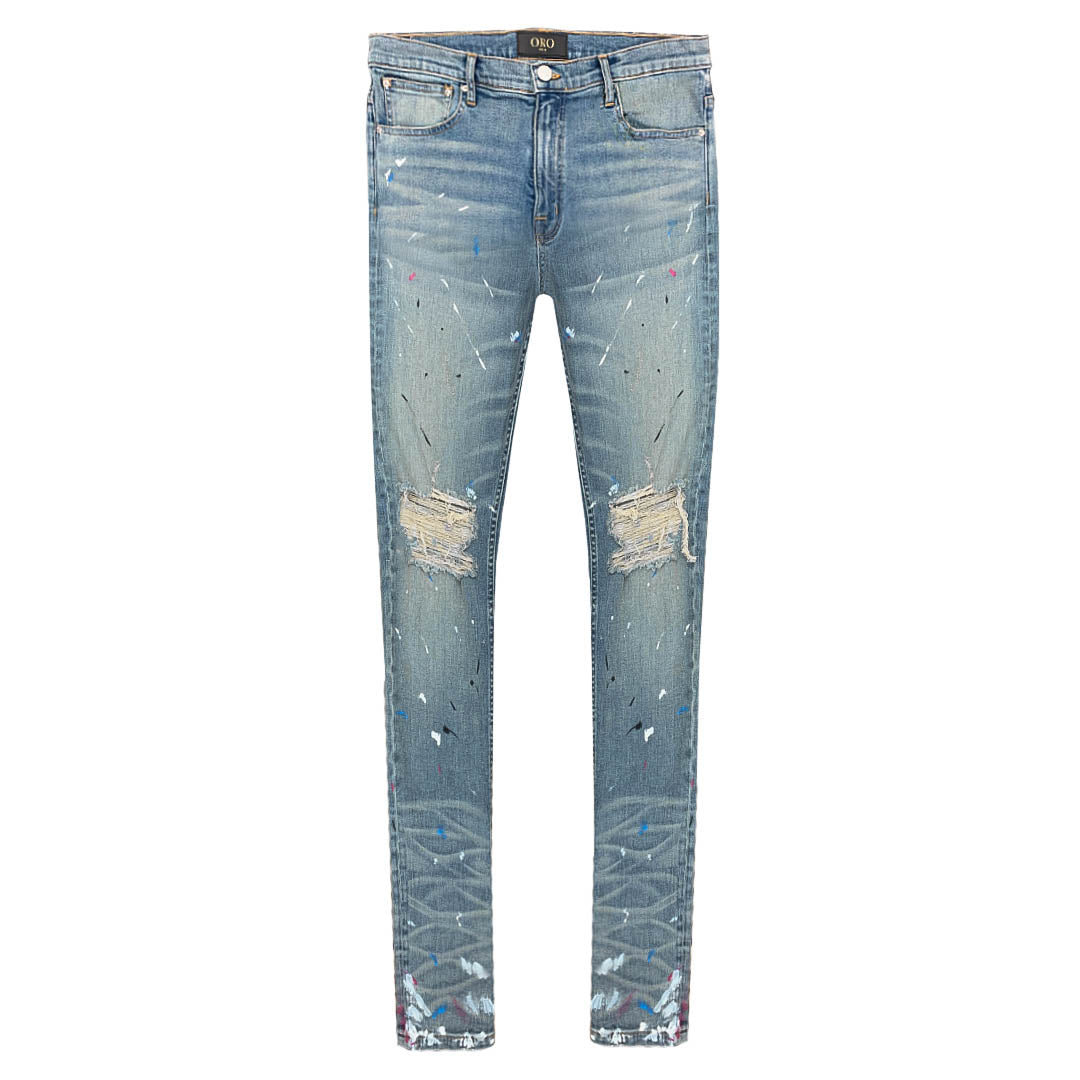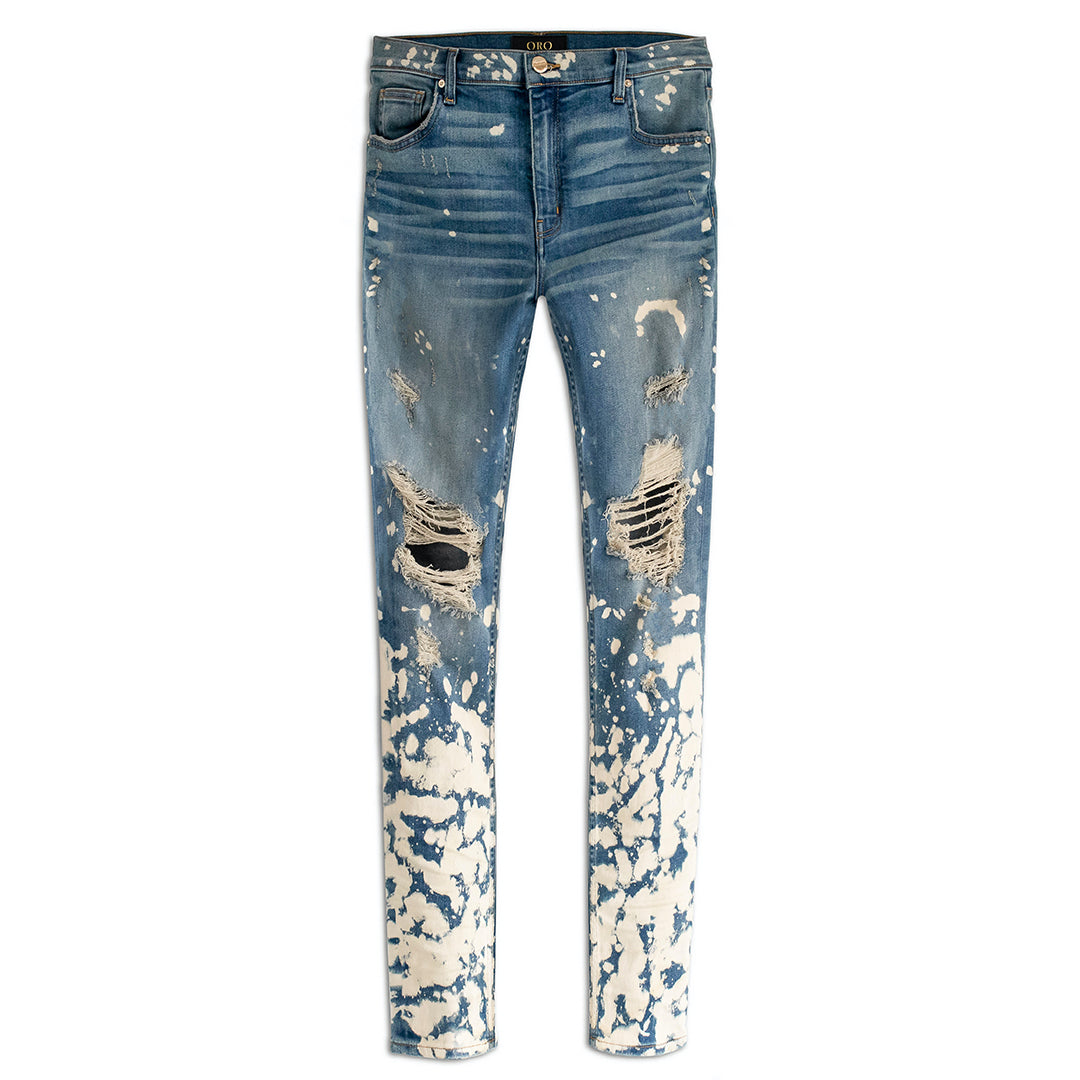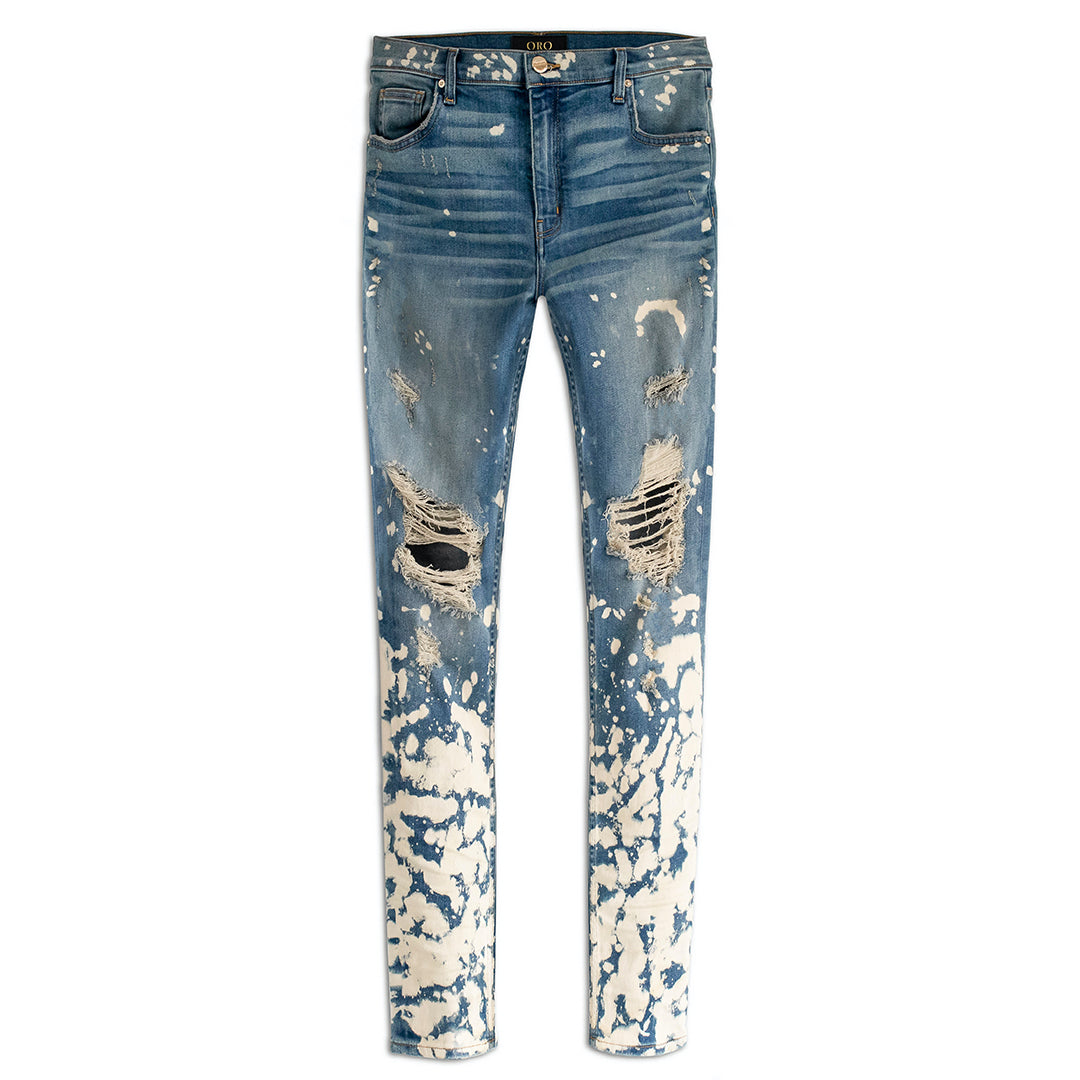 Manufacturing distressed denim requires a combination of cutting, ripping, sanding, washing, and finishing techniques to achieve the desired worn-in, vintage look. While the process can be time-consuming and labor-intensive, the end result is a unique garment that reflects the wearer's individual style and personality.